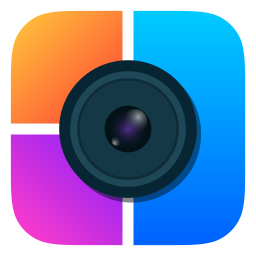 TRY CLASSI4U'S PHOTO COLLAGE EDITOR APP
DOGUE DE BORDEAUX STUD DOG - BERMONT
Leeds, England
- 02 Nov, 2019
Description
KC Reg Young Stud Dog

First tie for Bermont our Dogue De Bordeaux stud dog. In house breeding. Mated with our bitch Narla, proven dam of 9 pups. Fingers crossed on this one..

Semen analysed, everything's looking good for Bermont!

Reduced stud fees until proven in a couple of weeks.
Please feel free to email: missionk9dogs@gmail.com

07594366447

We will have puppies also available for the mating which went ahead.


CHAMPIONS IN PEDIGREE:
HUNG CH TANAKAJD SZEPE GINEVER AT TUDORDOGUE (IMP HUN)
HUNG CH TANAKAJD ALDO AT TUDORDOGUE (IMP HUN)
IR CH BRANDOUX AMBASSADOR AT CWMGARWS X4
HUNG CH TANAKAJD SZEPE ZIZI
BELG NED CH ENFERNO VAN DER PATERHOEK AT EMBEREZ (IMP BEL) X2
FCI INT NED BEL CH EMBEREZ APOLLO (RE-IMPORT) X2
NED CH BRANDOUXS TOEZZZ X2
POL CH BAYRA LACRIMA HELIANDUM
NED CH DESMO FROM FRISIAN SOUTH EAST
HUNG CH TANAKAJD SZEPE NINA
FR CH SIGNORE KWAN DE LA SEIGNEURIE DES CHARTRONS
 
DIRECT SIRE LINE
SIRE: ALTHATEANO TONKER AT AIBREAN
SIRED BY: TUDORDOGUE'S SMUGLA
SIRED BY: BARLOG DE LA TOUR DELEE
SIRED BY: DILLEN VAN DE PATERHOEK
SIRED BY: INTERNATIONAL CHAMPION EMBEREZ APOLLO
 
DAM: "JEEP" - ALL THAT I KNOW AIBREAN (LOCERICE PASTEL X ALTHATEANO MISS DOLL)
 
OTHER TOP DOGS IN PEDIGREE:
CH BAM BAM WIELKI DUNCZYK
ALTHATEANO'S CHEEKY SEVEN
ALTHATEANO'S THE GANGSTER X2
LOCKERICE SENNA, ROSEZENA, BRUCE, MACY, KENZO, VINCENT, SOLOMAN.
LOCKERICE ELVIE AT ALTHATEANO
TANAKAJD SZEPE NETTI
 
QUALITY SHOW LINE BRED DOGUE DE BORDEUAX - PEDIGREE SPEAKS FOR ITSELF - RESEARCH THE LINE UP.
 
Related ads