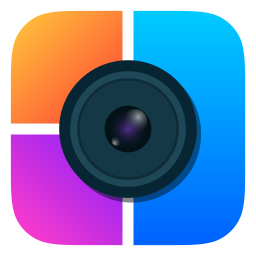 TRY CLASSI4U'S PHOTO COLLAGE EDITOR APP
Compact Tractor that Fits All Your Needs
Allington, England, United Kingdom, London, England NG322DU
- 26 Jul, 2022
Description
Tractors have a come a long way since their innovation, so much so that a variety of tractor sub-categories have come into being over years. This sub categorization into Compact, Sub-Compact, Narrow Farm and many other categories have led to a greater utility of the machine. But these categories also create confusion & lead to a bad investment for those not familiar with these varieties of the machine. This leads to many buyers buying an expensive tractor with much higher utility & power than the buyer requires. So, in order to avert such a buy, here is our take on these sub-categories & their utilities to help you make a better choice.

Know Your Hitches
A hitch or, a three-point hitch is a mechanism via which implements such as ploughs, cultivators are attached to a tractor. The utility of each tractor is limited to the type of hitch it features. There are three types hitches used in tractors as per their category: CAT-0, CAT-1, and CAT-2. All three of these hitches vary in the dimensions of their pin, hitch arm & top link.
CAT-0 type hitch are used are used in small tractors used for the lawn maintenance & garden work etc.
CAT-1 type hitch has been the industry standard for many small farm tractors. It comes in different widths depending upon the utility of the tractor.
CAT-2 is the largest of the three, and used on tractors with high horsepower. It is more robust in construction and easily handles heavy-duty loads.

Check the Transmissions
Years of innovation have brought many mechanical changes in tractors for good, transmissions are one of them. Be sure to check whether the tractor you are buying a tractor whether it uses the old and inconvenient clutch-style transmission, or, the latest standard: hydrostatic transmission. Tractors with hydrostatic transmission offer much better power supply, maneuverability and comfort in drive. The Hydrostatic Transmission has been the company standard for SOLIS tractors.
Related ads
Recently Viewed ads